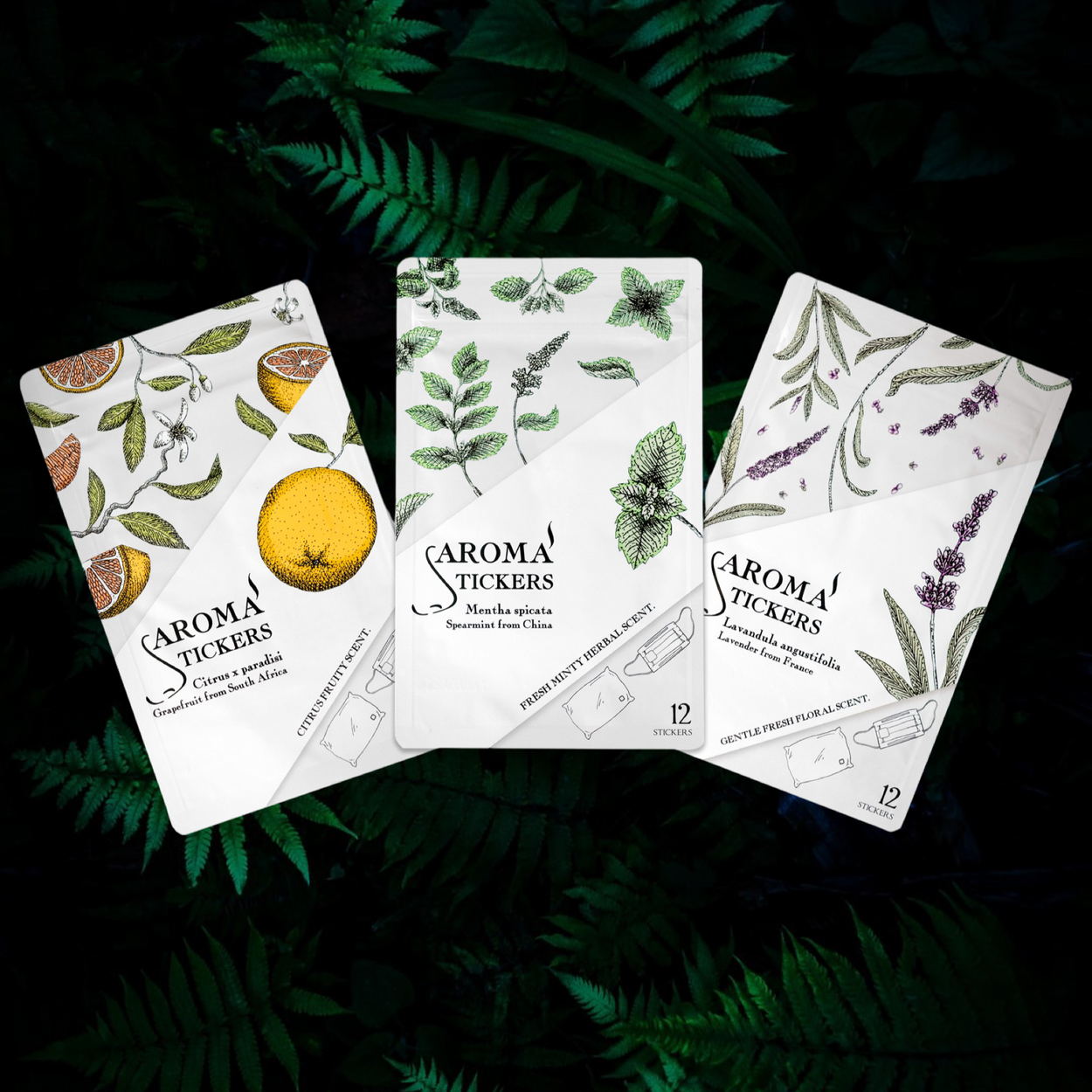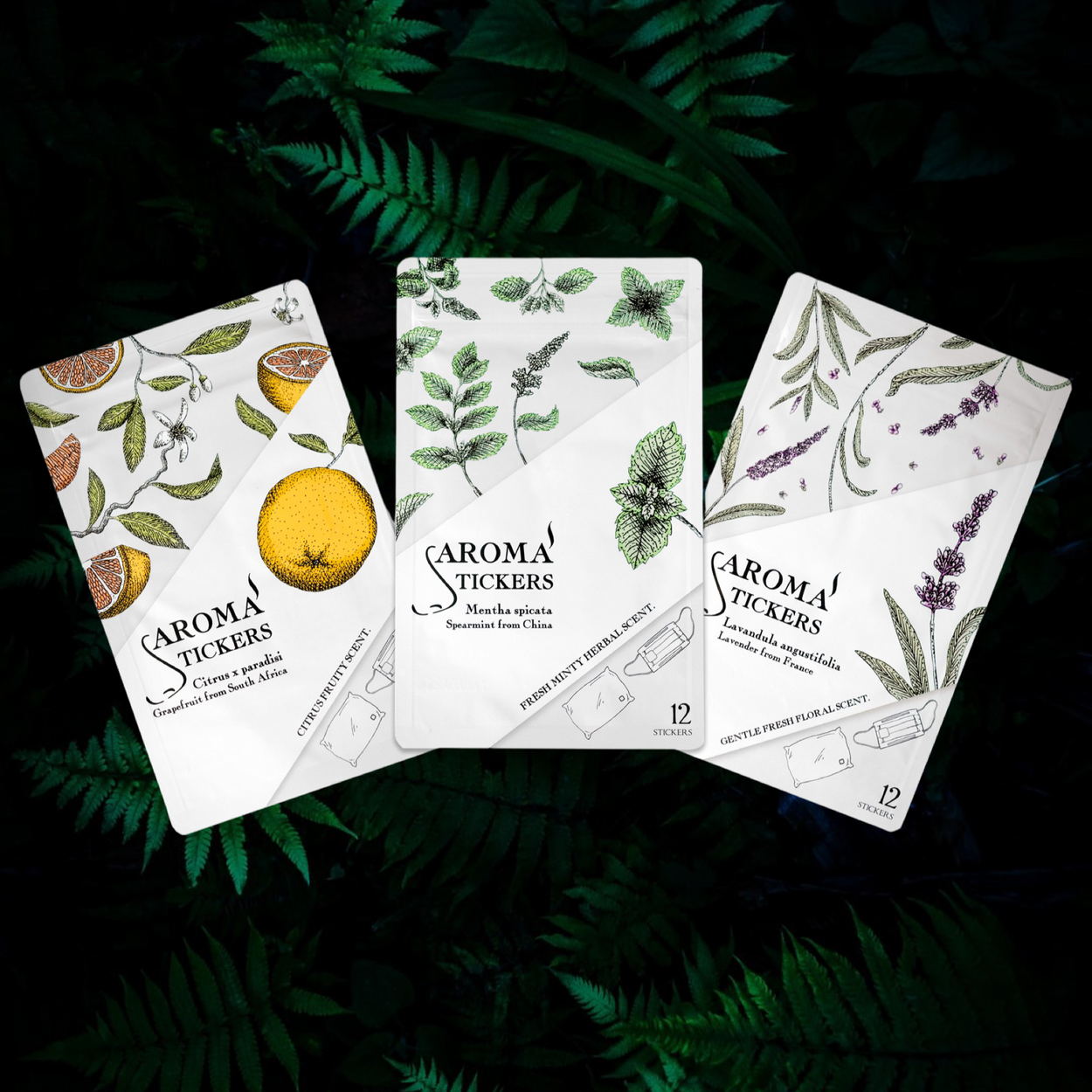 Aroma Sticker
Pick 3 Aromas (Pack of 3)
Pick 3 of your favorite scents for a 10% discount!
 Simply place the stickers on blankets, pillows, face masks and more.
 This essential oil infused sticker diffuser will provide you with a unique aromatherapy experience that is safe, mess-free, and convenient.
  See our "Recommended Use" page for more use cases for Aroma Stickers!