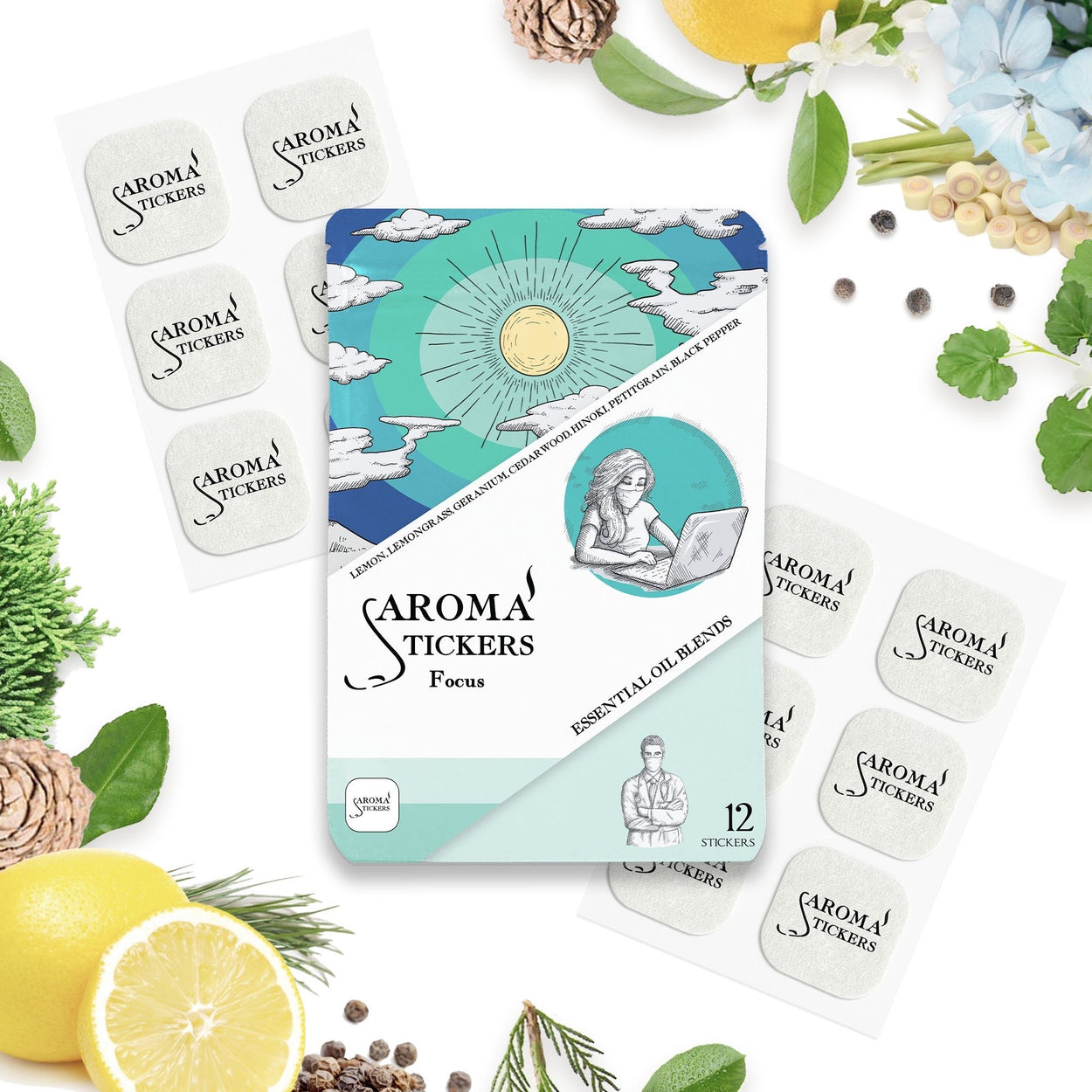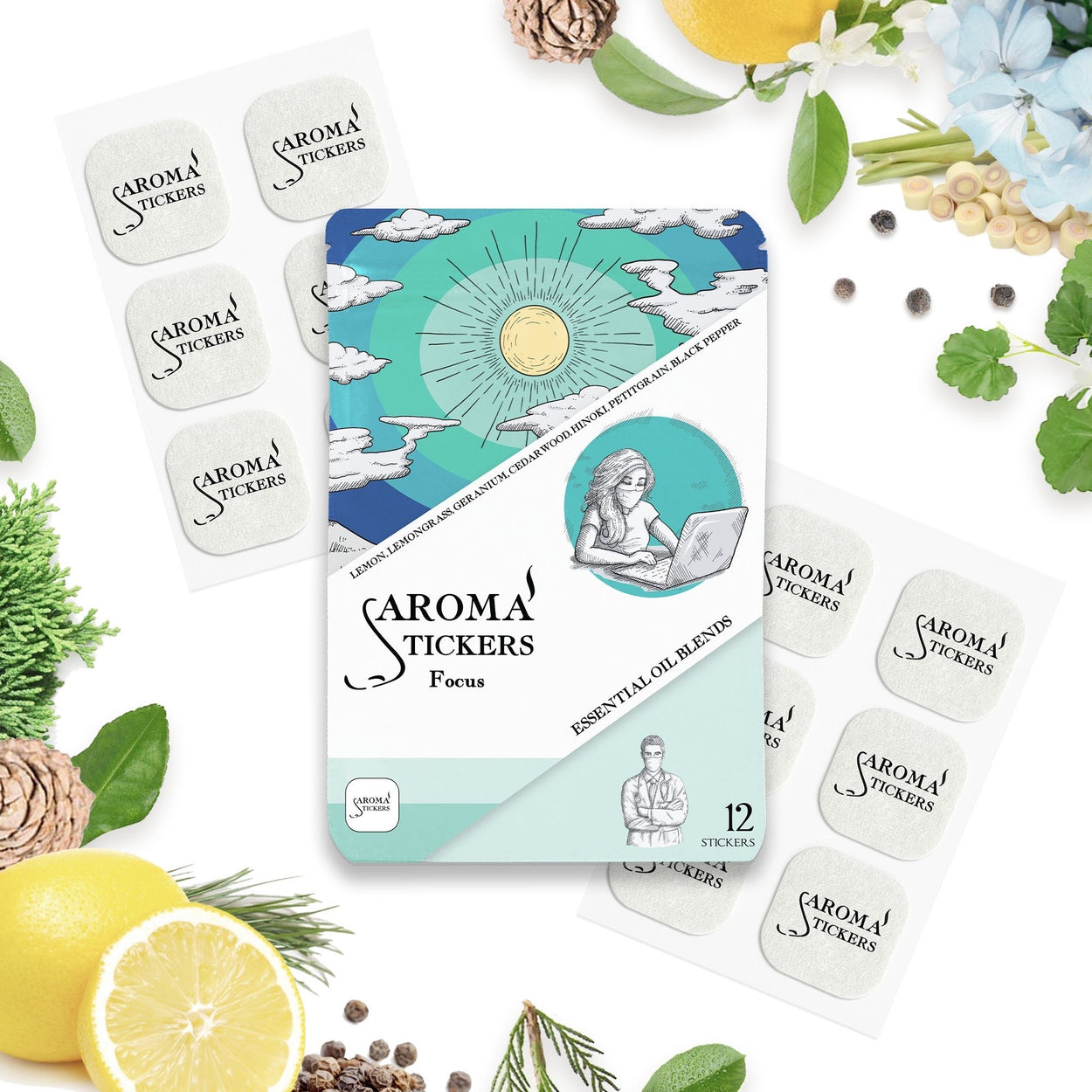 Boost your productivity with our Focus Aroma Stickers!
These stickers are infused with a unique blend of invigorating scents, specifically designed to enhance your concentration and mental clarity.
The moment you peel and stick, a stimulating aroma fills your space, providing an immediate sensory cue to sharpen your focus and ignite your productivity.
Ideal for those moments when you need to cut through the noise and zero in on your tasks, our Aroma Stickers are your go-to tool for creating a mindful, focused environment.
Whether you're studying for an exam, working on a crucial project, or simply on a quest for enhanced mental clarity, our Focus stickers are your perfect companion.
Each sticker is perfectly infused with a powerful blend of crisp lemongrass, calming hinoki, stimulating black pepper and other essential oils. 
As you peel and stick, an energizing and grounding aroma fills your space, inviting clarity and concentration.
The fresh lemongrass uplifts your spirits, the hinoki promotes relaxation for clearer thinking, while the black pepper stimulates your senses, keeping you alert and focused.
Ideal for those days when you need an extra push, our Aroma Stickers are your secret item for creating an environment that encourages productivity.
Lemon, Lemongrass, Geranium, Cedarwood, Hinoki, Petitgrain, Black pepper