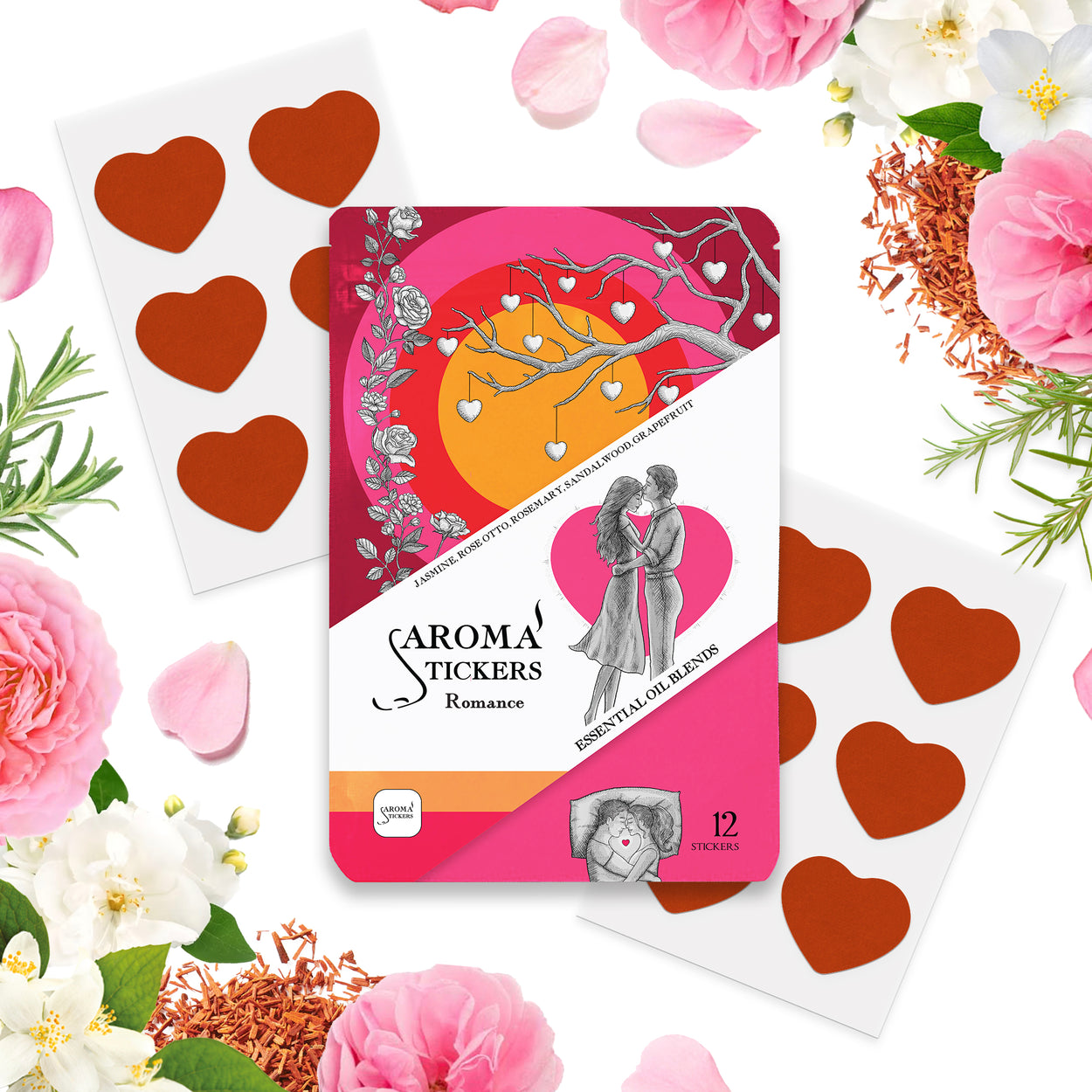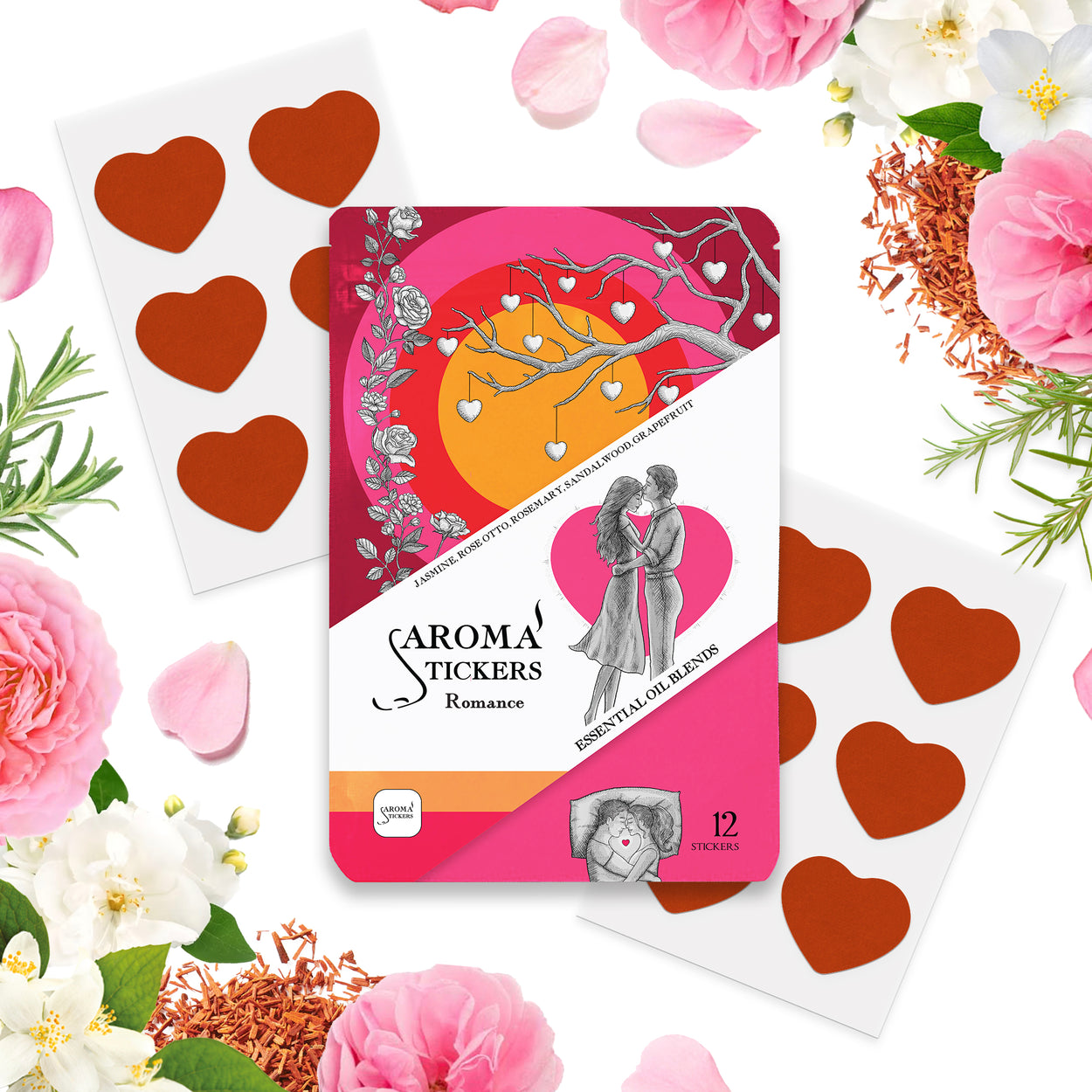 Aroma Stickers
ROMANCE (NEW!!)
Heart shaped stickers with an alluring scent. 

The combination of fresh floral and woody notes creating a warm loving feeling.
Try using them with your loved ones or whenever you want to feel compassionate. 
It is also a great way to show your love by gifting this sticker to someone special. 
Jasmine, Rose Otto, Rosemary, Sandalwood, Grapefruit